Recently, Naimal Khawar Abbasi and Usman Mukhtar reconnected on Instagram, hinting to a potential comeback for the actress who quit performing four years ago to pursue her art. She advised followers to "stay tuned" and shared silly selfies with the Hum Kahan Ke Sachay Thay star.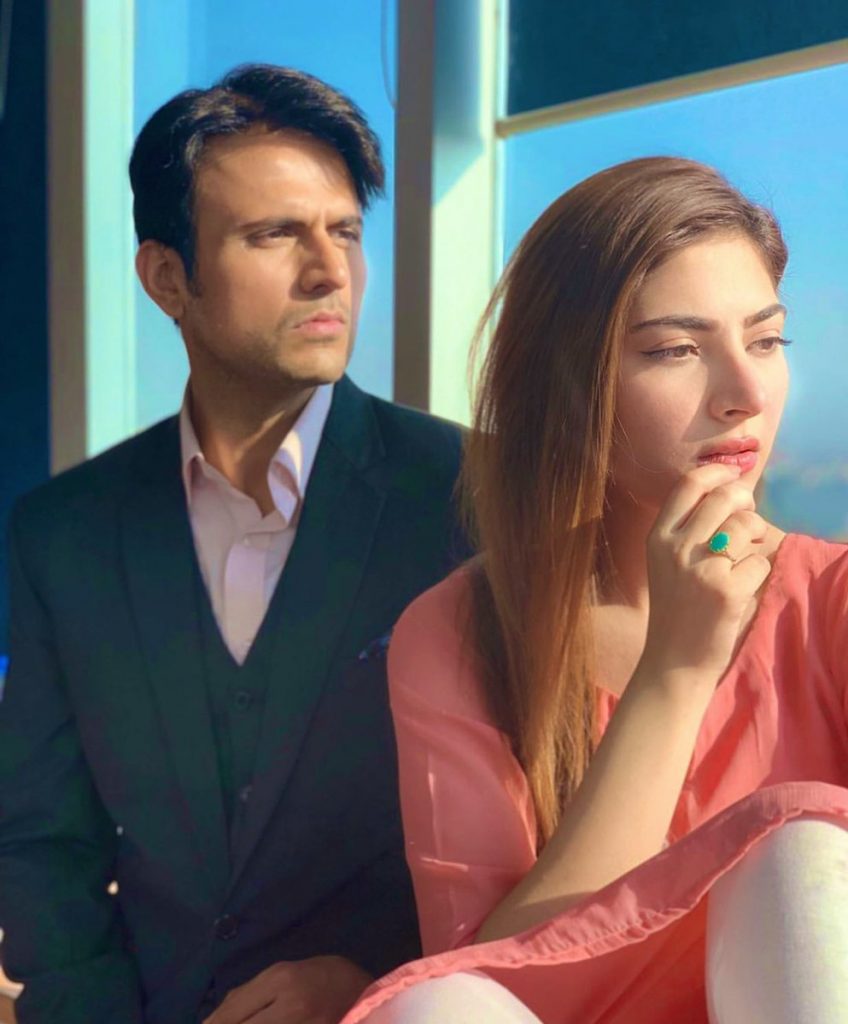 On Wednesday, Naimal posted to Instagram with the message, "Something exciting coming up, stay tuned," and a wink emoji. The photo was taken during a Lahore dinner that Naimal, her husband Hamza Ali Abbassi, and Usman attended.
People raved over the couple and said how much they would like to see them work together once more in the comment area. This information was released a little over a year after the Verna actor said she could be willing to participate in dramas if her kid Mustafa matures and it seems like the time has come after all.
In July of last year, she announced the opening of a website for her artwork and engaged with admirers on Instagram live. When asked if she intended to continue acting, she responded, "I might if I get time, if I am honest." She added, "But you know with Mustafa (Naimal's son) and my work, it seems quite unlikely. Maybe when he has grown older a bit, maybe next year. I don't know. We'll see. I'm not too sure. If I can manage both things then why not." She added, "It's difficult with Mustafa but if I can handle the two together then you never know. The issue is I rarely get time so I can't promise a drama. Pray Mustafa gets older soon because right now, I can't leave the baby."
In 2019, the actor officially announced that she is bidding her acting career farewell to pursue her art. "I will not be pursuing it as a career because I feel that I cannot balance it with my art, which will always remain my first priority and passion," she had penned "You will not be seeing me on the screen anymore but you will be seeing a lot more of my paintings and hopefully, exhibitions. I would like to thank all the wonderful people I met in this short endeavour. It's been lovely. May you all follow your heart and passions."