On Valentine's Day, Essa Khan's romantic comedy Babylicious, which stars ex-couple Shahroz Sabzwari and Syra Yousuf, releases its first song. The song is a wedding anthem about a union of love. Syra runs joyfully toward a guy in an embrace in the opening scene of the music video for Ghazab Kuriye, but shockingly, it's not Shahroz. Instead, the women are dressed in colourful shararas and embroidered kurtas.
The set, with its typical floral design and grandeur, is the ideal triple-story house for a large-scale mehendi. The embrace scene is abruptly interrupted by what appears to be a groom entering the wedding house, dressed in a blue kurta shalwar and an ivory scarf.
Syra, who is dressed in an exquisite off-white floral lehenga with a tangerine-embroidered choli and a matching blue dupatta, blushes as she sees the love of his life and begins dancing to the song about how the groom, Aamir Qureshi, won her heart.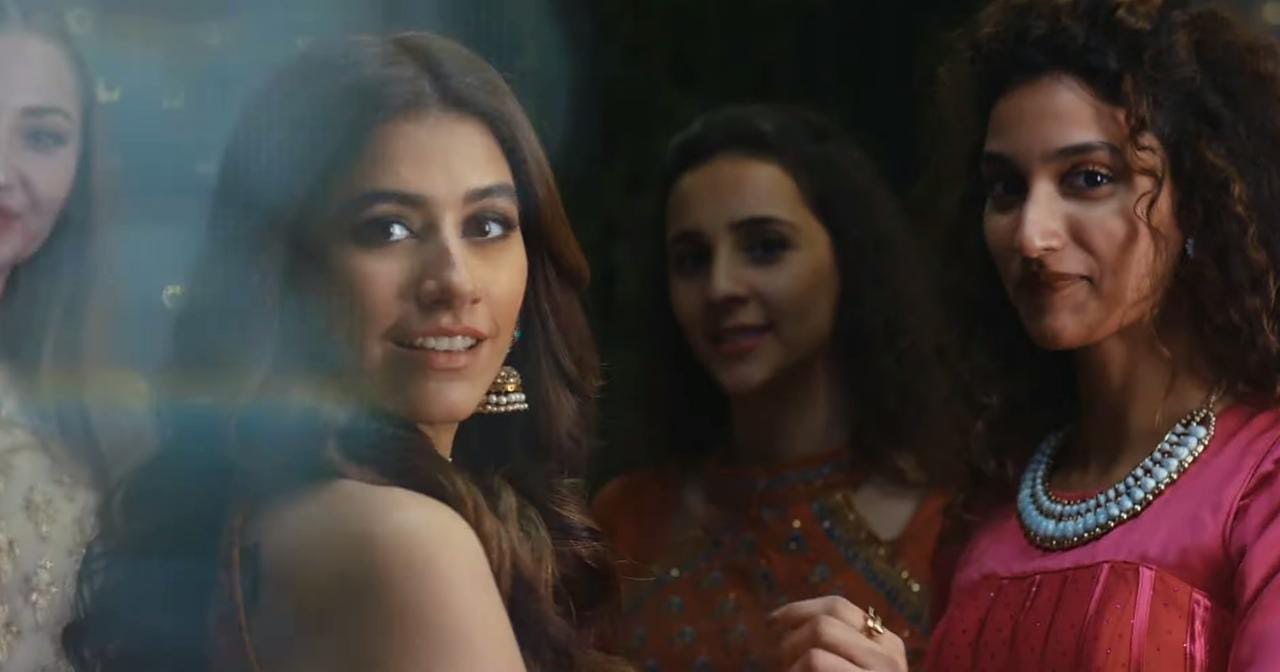 Ghazab Kuriye is a mehendi song full and through, and boy, can Syra dance. It features traditional twirls, thumkas, and the Shakar Wandaan Re dance routine. The couple appears to be deeply in love, and the filmmakers did an outstanding job with the dancing scene and the nearly flawless wide angles and close-ups.
Babylicious was first scheduled for release on Valnetine's Day. However, now the romantic comedy will release on June 27 on Eidul Azha this year. The makers said the new date came after "a thorough evaluation of the theatrical marketplace." A week before the initial release, they wrote on Instagram, "Babylicious comes from a place of love and positivity. We want to present the film with that very thought. See you all at the cinemas this summer!"