The short film culture continues to take the Pakistani film industry by storm. The essence of a short film is that it sends across powerful messages within a few minutes. All the movie lovers who can't take out time to Netflix and chill really have started to rely on short films to fulfill their yearning to watch a good flick.
Actor turned director Usman Mukhtar is all set to release his horror short film Gulabo Rani for which the trailer has been released and it is chilling. The film's tagline is "The main work of haunting is done by the living." From what we can tell from the trailer, the film is about a haunted hostel. There's little dialogue in the trailer. Instead, it's carried by dark visuals and haunting music and sound effects.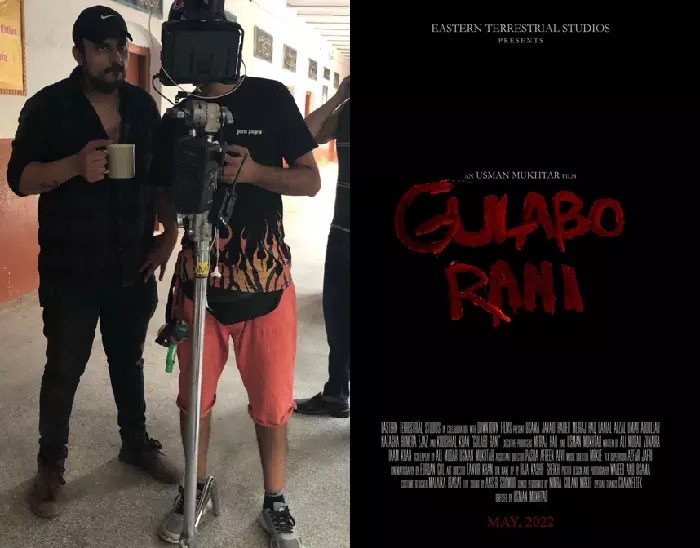 Talking about taking the director's chair for the short, Mukhtar said in a press statement, "I have always loved acting but it was about time I went behind the screen and took charge of the camera. Producing and directing Gulabo Rani was a great experience, and working with these young ones was another level of fun all together."
Gulabo Rani stars Usama Javaid Haider, Meiraj Haq, Daniyal Khaqan Afzal, Omer Abdullah Khan and Natasha Humera Ejaz and features a special appearance by Khushhal Khan Khattak. The official release date for Gulabo Rani hasn't been announced, but the trailer revealed that it will come out this July.