The most dreaded time of the year is here. Yes, you guessed it! Eid khatam exams shuru.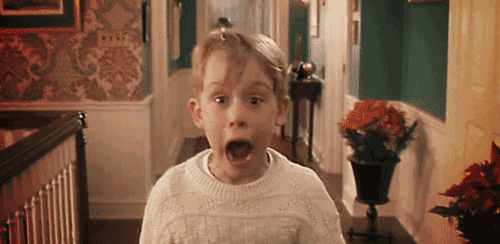 Students around Pakistan are hating the fact that exams this year commence right after Eid. It is that undeniable state of depression knowing exams are following just after the most exciting festival of the year.  For those who depended on last minute preparations are probably in big trouble having no time for revision after a hyped up day of Eid. And the bookworms have probably not celebrated Eid at all. What a complicated time!
If you too, were dependent on last minute preparations but got caught up celebrating Eid, don't worry we've got you. Here are some quick hacks to get you prepped and set for your exams.
Skip the textbooks:
The first thing people reach for when it comes to studying is the textbook. But time is now limited and browsing through chapters and chapters isn't going to help. Skip the textbooks and focus on the class notes or slides prepared by your teacher. If you are sure there will be textbook related questions in the test, there's most likely a summary at the end of each chapter that you can read up on.
Avoid social media:
Your 'likes' on Facebook and Instagram can wait. Resist the urge to use social media as time is now limited and you need as much as you can avail. Organize your time so that you don't get into a panic-ridden state.
Focus on your weak spots:
The key to getting the most out of last-minute study is focusing on your weak spots. You can't revise all of your class material and study notes, so don't. Instead, focus on the stuff you don't know yet. Try taking a practice exam or answering a few sample questions and see how you score. Find the weakest areas and study up. Brushing up on your weak spots will have the biggest impact on your overall grades.
Read out loud and explain your answers to others:
Being able to explain something to someone else is the gold-standard test for true understanding. If you're looking to get the most out of your last-minute study, this is one of the best exercises to do. Find a friend or family member and try to explain your notes  or revision flashcards to them. Explaining your answers aloud to others will help you identify weak areas and spot any gaps in your knowledge.
Stay hydrated:
HYDRATE,HYDRATE,HYDRATE! Make your you drink plenty of water and fluids to keep your mind running. Dehydration impacts your energy levels and will also exhaust out your brain as you are already pushing its limit by cramming. Keep a water bottle next to you at all times.
Don't Panic:
Yes, it's easier said than done, but it's important to calm yourself down and study on, because this isn't the time to freak out. If you're studying but still feeling stressed, give yourself a short break before coming back to it. Your brain needs to be relaxed, especially when you have to load up on information in a short amount of time.
If you're wondering how to study last minute, these tips will help you excel. From planning your time effectively to minimizing distractions and getting enough rest, you'll be well-prepared to give any exam your best shot! Bonus tip: Get some good sleep! Research suggests that sleeping after studying helps you remember more. Best of luck!
https://neemopani.com/latest-scholarships-for-pakistani-students/