BTS seem to be unstoppable as always as the clan has reportedly made their way towards their next big project. BTS is set to become a part of the '2022 FIFA World Cup', in the most unique and exciting ways, one that the fans cannot seem to wait for.
BTS will be participating in the 2022 FIFA World Cup's song project as the global brand ambassadors for Hyundai Motors. The group will be a part of Team Century', which the brand's 'Team of the Century' campaign is reportedly promoting. The song will be released in the second half of the year while the 2022 FIFA World Cup officially begins from November 21 and will continue till December 18.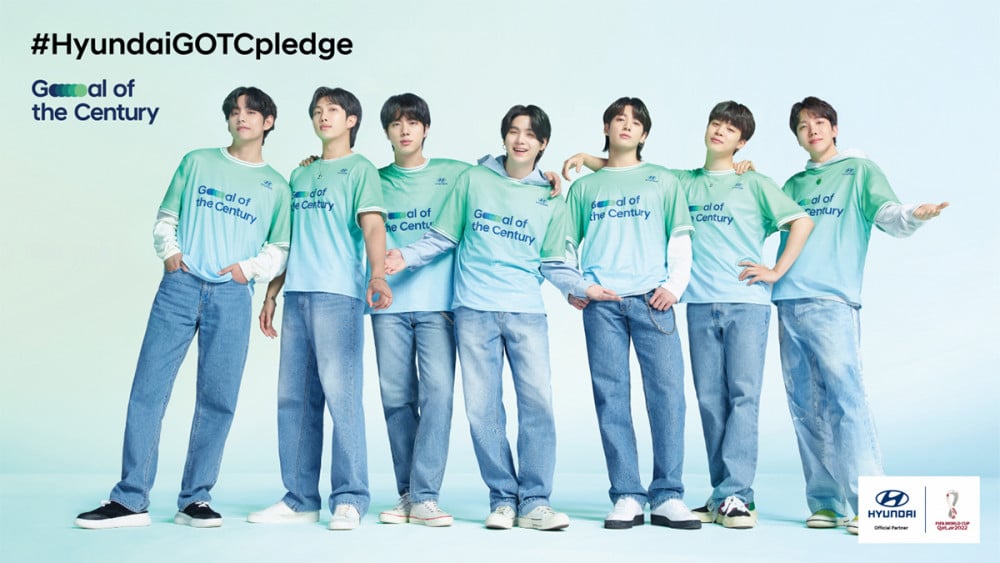 In April, Hyundai had already hinted at this campaign through a video titled Goal of the Century where RM (part of the BTS group) was the voice narrator. Though fans expected the video to be a hint of some future project, this announcement has still caught them off-guard.
This news has made the fans of the band wonder if BTS will be attending the opening ceremony for the World Cup on November 21. It would indeed be a sight for all the ARMYs around the world who have been looking forward to any glimpse of the clan all together. The fans are also wondering what their stage would look like and if their past performances in stadiums are anything to go by, we're in for a treat.