Who isn't a fan of Atif Aslam! The brilliant Pakistani singer with a mesmerizing voice has the ability to woo with his music that hit straight to the heart. His magical voice is loved by everyone around the world especially across the border. Atif Aslam's fans wait anxiously for his new music every year. However, this time he decided to sweep most of them off their feet.
Despite being a super busy person and a star Atif Aslam decided to reach out to his fans through live WhatsApp calls. As soon as Atif's team announced about the activity, the public became super-excited.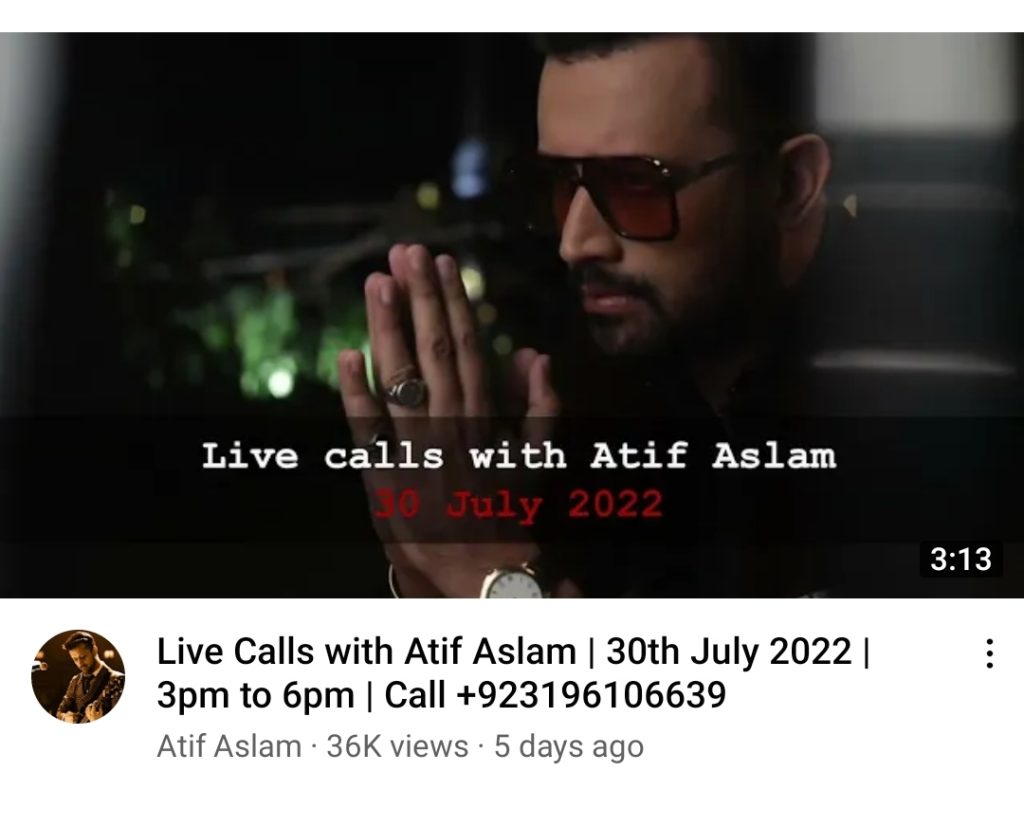 Not all got the chance to speak and pour their heart out to him because of his huge fan and limited timings. This act made his fans feel more connected with him and showed what a humble personality he is.
Atif Aslam Live Phone Calls With Fans – 30 July 2022#atifaslam #aadee #aadeez pic.twitter.com/uNCufYhhoR

— Zohaib Hussain 🇵🇰 (@Zohaib__Atif) July 30, 2022
Fans were left awe-struck.
🥺😭💔😩 @itsaadee #AtifAslam #Aadeez pic.twitter.com/g7gXfeCvAd

— Dimple Girl {Atifaslam}🖤 (@Race_Aadeez) August 1, 2022
How Beautiful Soul, How Someone Sweet 😭❤️#AtifAslam #livecallswithatifaslam pic.twitter.com/rwJWqPZboB

— Kuch is Tarah (@_Komal_Aadeez) July 31, 2022
#AtifAslam on call 😁 pic.twitter.com/Hq2XOWNymQ

— moon free tag 🍀 (@0xwinner_bigwin) July 30, 2022