Pakistani actor and model Saeeda Imtiaz was found dead at home on Tuesday morning. Condolences started pouring in as the official handle of Saeeda Imtiaz shared a story, confirming her death.
However the cause behind her death remained unknown till the filing of the story while social media users are curious to know the sudden death of the actor.
Born in the United Arab Emirates and raised in New York, Imtiaz began her acting career with the Pakistani film, The Making of a Legend, in which she portrayed the former wife of the legendary cricketer Imran Khan, Jemima Goldsmith. She subsequently appeared in several other films, including the biopic on Imran Khan's life, as well as Wajood, Thori Setting Thora Pyar, and Raasta.
"With a heavy heart, we are saddened to inform you that Saida Imtiaz passed away this morning as she was found dead in her room. Rest in peace," stated the Instagram post put up by the administration of her account.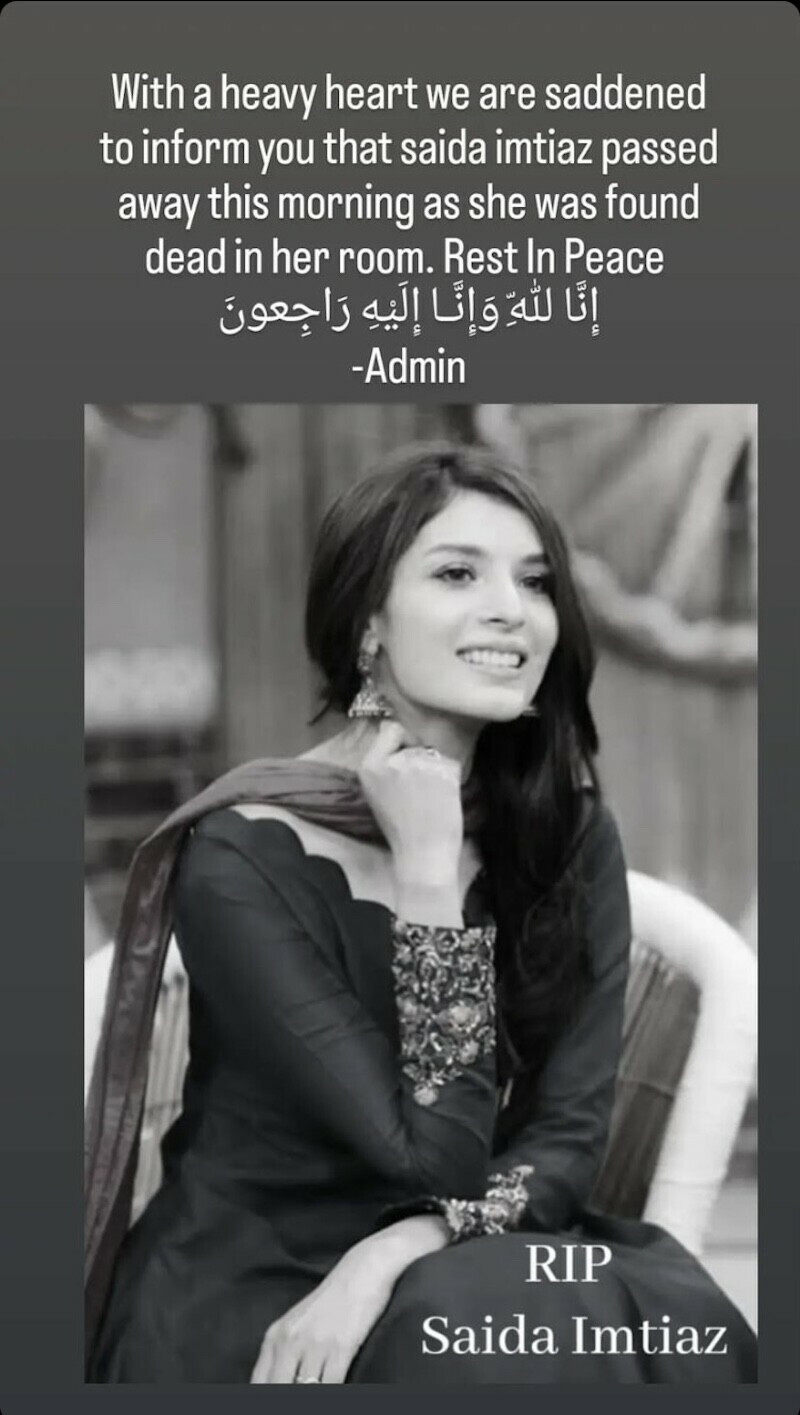 In 2019, it was announced that she would star alongside Shahroze Sabzwari in the upcoming film, Qulfi. Imtiaz also participated in Tamasha Ghar, a popular reality show hosted by Adnan Siddiqui, where she garnered a significant following.
The news of Imtiaz's untimely passing has left the entertainment industry and her fans in shock and disbelief. Her Instagram announcement, posted by her admin, simply stated that she was found in her room in the morning. No further details have been disclosed at this time.