After a long hiatus, renowned actress Humaima Malick is making a much-anticipated comeback to television, and Green Entertainment is leaving no stone unturned to bring forth extraordinary content.
With her last film, "The Legend of Maula Jatt," achieving unprecedented success and earning global acclaim, Humaima has garnered immense love from audiences. Her portrayal of the character Daro Natt left a lasting impression, and now she is set to captivate viewers once again with her powerful role as Jindo in an upcoming drama.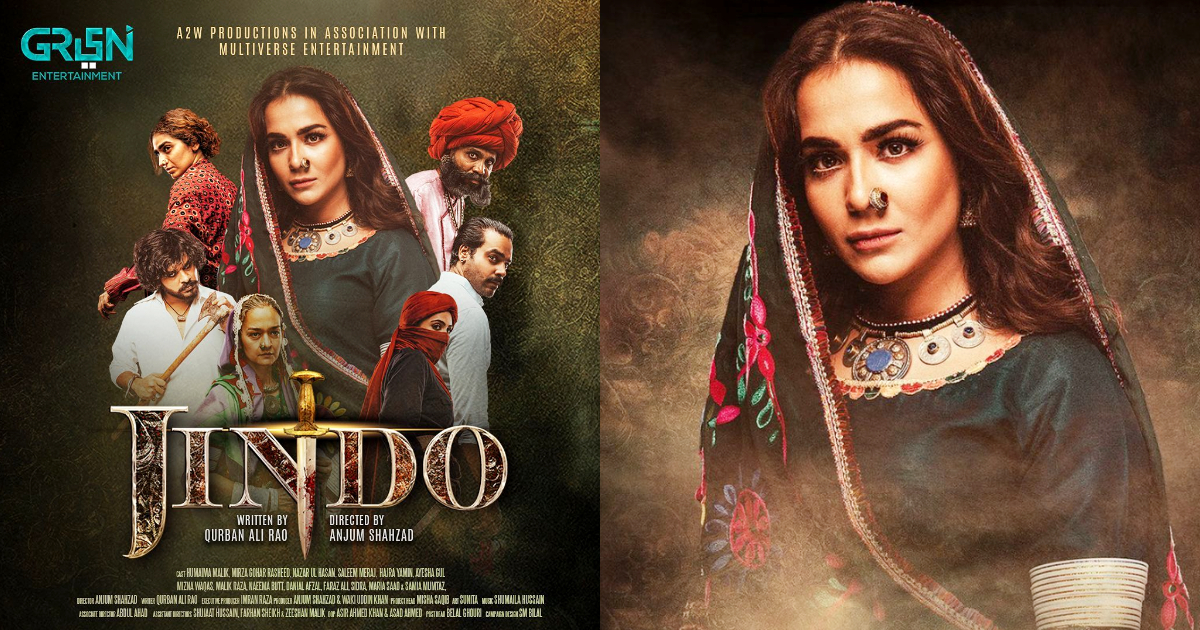 "Jindo" is based on a true story and is filmed in a striking desert location, adding a unique touch to the production. From the glimpses shared, Humaima and the entire cast exude a fierce aura, promising a thrilling and action-packed experience for the audience. Under the skillful direction of Anjum Shahzad, the drama is poised to take viewers on an exhilarating journey.
Adding to the excitement, the heart-wrenching OST of "Jindo," composed by the talented duo Schumaila Rehmat Hussain and Faraz Rizvi, is now available. Titled "O Rabba Ho," the soul-stirring track has been penned by Ahad Ali Siddiqui and beautifully sung by Schmaila Rehmat Hussain. With its haunting melodies and emotional depth, the OST is sure to send shivers down the spine of listeners.
As Green Entertainment continues to push boundaries with its innovative and diverse content, the upcoming drama "Jindo" stands out as a promising addition. With Humaima Malick taking on the powerful character of Jindo, the series holds the potential to captivate viewers with its engaging storyline, remarkable performances, and stunning visuals. Audiences can look forward to a captivating experience that blends real-life inspiration, breathtaking scenery, and intense emotions, all brought to life by the creative genius behind the camera.